The CarolinaEast Foundation is fortunate to have some very special volunteers. Our volunteers serve the Foundation by working in the office, answering the phones and helping us to stay organized. In addition to this, they also provide invaluable assistance with our special projects. They collate mass mailings, as well as help us with event setup, management and cleanup. They serve as incredible role models for all who meet them, working with dedication and service. We are proud to have them as part of our Foundation family.

Left side: Gail Edge, Daniel Miller and Gretchen Lankenau (sitting)
Right side: Sandra Hill and Denny Murdock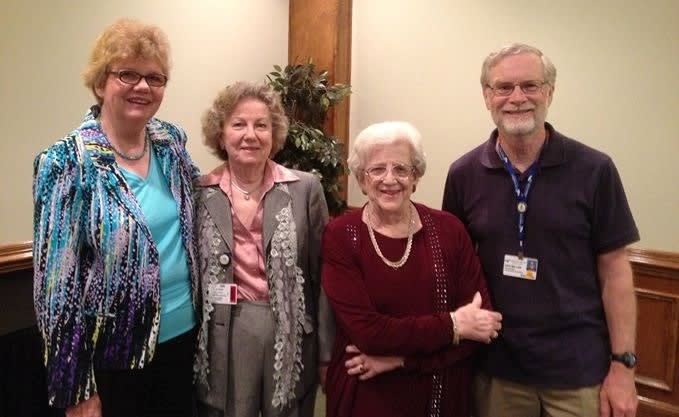 From left: Gretchen Lankenau, Gail Edge, Janet Hulsey and Daniel Miller
After six wonderful years serving the Foundation, our friend and hardworking volunteer Jan Hulsey passed away peacefully in her sleep on October 2, 2014. Her impact on the Foundation will be lasting.