Jill Shumate Thompson
Executive director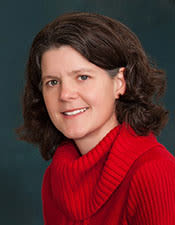 Jill joined the CarolinaEast Foundation in 2011 as the executive director. She came from national foundation work through the Aircraft Owners and Pilots Association (AOPA). Working with that organization's Air Safety Foundation, she traveled the country raising funds to support the multi-million dollar budget of that foundation.
Prior to her work with AOPA, Jill worked as the personnel director for Camp Seafarer, and then later in development for both Camps Sea Gull and Seafarer. She spent a year living and working in South Africa for Camp Counselors USA, recruiting young Africans to come work at summer camps and ski resorts in the United States. She has both an undergraduate and master's degree from North Carolina State University.
"I am thrilled to be back in New Bern helping this Foundation grow to better serve the people in these communities."
Jill, her husband and five small children are proud to call New Bern home.
Joni Bass
Donor relations manager
Joni joined the CarolinaEast Foundation in 1997 as a donor database manager, which quickly evolved into campaign coordinator and special events planner. Her undergraduate degree is from Ohio State University, and her professional interests lie in healthcare, computers and design. Joni spent her earlier years at MUSC's Immunology Lab in Charleston, South Carolina, and was involved in a juvenile diabetes grant. Thus, when the Foundation received a $467,000 grant through KB Reynolds Charitable Trust to implement a diabetes education program in the tri-county's free clinics, Joni was thrilled.
"I have seen the Foundation evolve so much in 17 years. I am proudest that 100 percent of the donations that come into the Foundation stay in our five-county service area to assist local nonprofits and patients. We are fortunate to have wonderful people on our board and in the New Bern area who work well together to make us a stronger and healthier community."
Joni and her husband, Mike, are parents to six children, and enjoy following all the North Carolina basketball teams, both college and professional.
Reggie Hardamon
Administrative assistant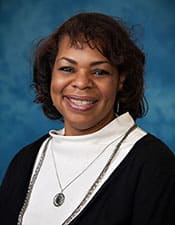 Reggie joined the CarolinaEast Foundation team as the administrative assistant in January 2015. She has a Medical Office and Medical Assistant certification from Bryman National Education Institute in San Francisco and has plans on completing her accounting degree in 2016. Before joining CarolinaEast, Reggie enjoyed maintaining and being responsible for day-to-day operations as the executive secretary/administrator for St. John Missionary Baptist Church. Reggie is a type of person who is able to handle multiple tasks in a fast-paced environment, while producing positive results in a timely manner.
Reggie has two children, a son-in-law and a daughter-in-law, but she has found incredible joy in being "Abuela" to her beautiful grandchildren, Bianca, Brea, Riley and Brandon II (aka Duce). She is the proud owner to Romeo, a miniature fox terrier, who keeps her on her toes.
"I truly love working with the Foundation; it takes me to another level of giving and community work."
"You are the light of the world, let your light shine before others, that they may see your good deeds and glorify your Father in heaven." (Paraphrase of Matthew 5:14-16)
Amy Willis
Office administrator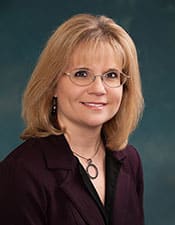 Amy is the office administrator for the Foundation, after having joined the Foundation in 2008. Her primary responsibilities include maintaining the financial records of the Foundation and administering the Patient Assistance Program. Amy also coordinates and provides support to the nonprofit community for the Foundation's Grant Program, as well as assists with special events planning.
Amy has worked with nonprofits in office management for over 25 years. Her prior position of 12 years at the North Carolina Fisheries Association helped foster and develop her passion for nonprofits. She is currently pursuing an accounting degree.
"I love coming to work and helping others. It has always been important to me to be involved with an organization that at the end of the day, I can look back and know I made life a little easier for someone else. I am blessed to be able to do this every day here at the Foundation."
Amy is married to her high school sweetheart and they have four wonderful children.