Read the Foundation's statement on the Blackbaud data breach.

Register for 2020 Experience With Santa or get more information.
Mission
Promote health in our region.
Support the healthcare community.
Assist individuals with healthcare needs.
Strategic goals
Provide financial support to the CarolinaEast Health System and other local nonprofit programs that meet healthcare needs in our region.
Grow the resources we can provide through increasing public support and effective resource management.
Raise public awareness of regional health issues, available solutions and the impact of the CarolinaEast Foundation.
Help partners meet more needs in our community through collaboration and organizational effectiveness.
Increase our impact through continual improvement and effective utilization of board members, volunteers and staff.
History
The CarolinaEast Foundation was established in 1996 as a 501(c)(3) nonprofit foundation under the name of the Craven Regional Medical Center Foundation. The Foundation was formed to extend the gift of wellness to individuals, families and other nonprofit healthcare organizations in Craven, Pamlico and Jones counties by offering financial assistance to help those challenged with unmet healthcare needs.
In 2010, the Craven Regional Medical Center Foundation became a more integrated arm of the health system and the name was changed to the CarolinaEast Foundation. With that integration, 100 percent of the operating expenses are now covered by the health system. This has allowed the Foundation's reach in the community to grow exponentially and the service area to encompass the health system's service area: Craven, Jones, Pamlico, Carteret and Onslow counties.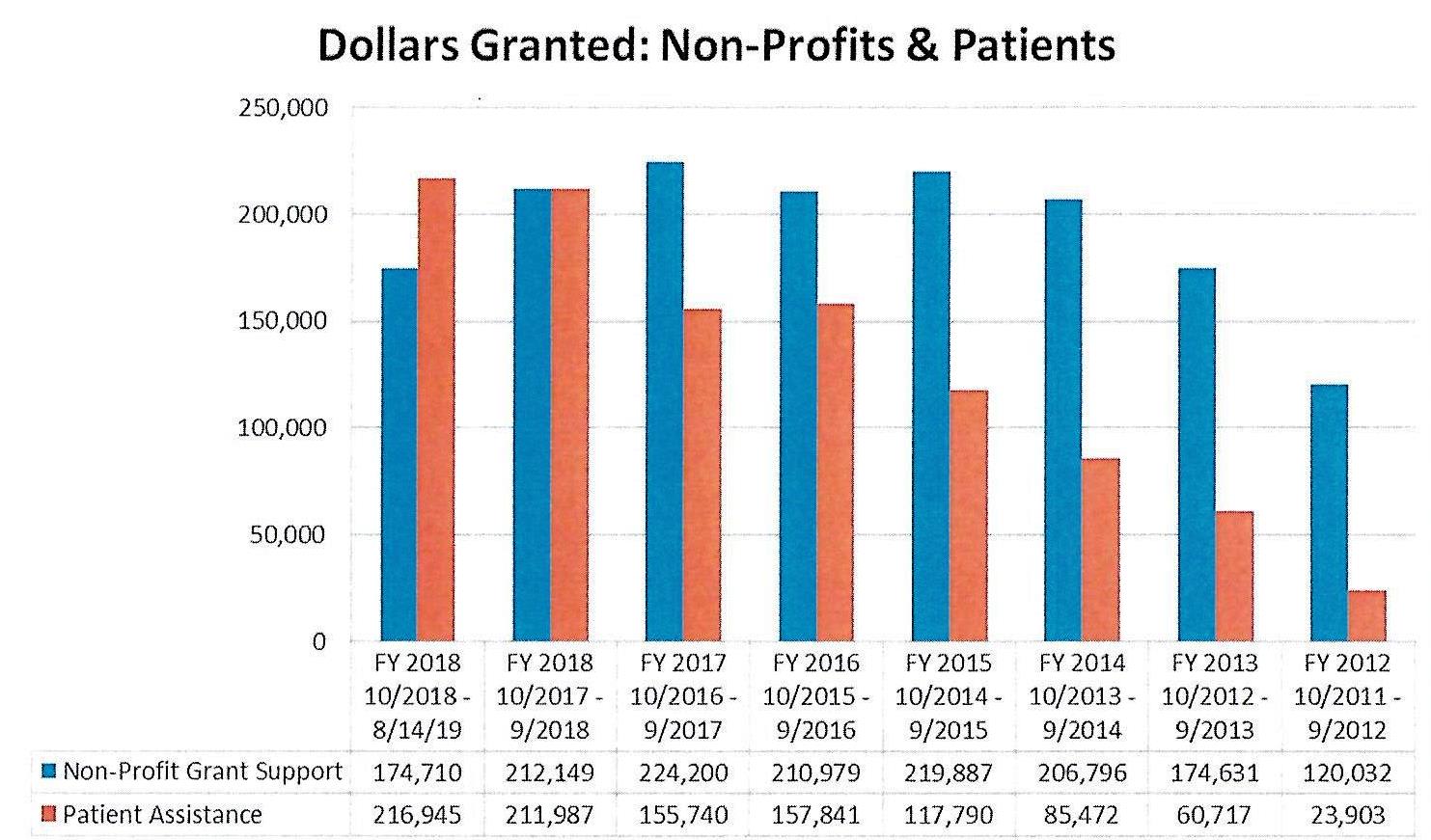 Today's healthcare needs are constantly changing and the demands on individuals, families, and nonprofit healthcare organizations can be overwhelming. The CarolinaEast Foundation strives to help meet these needs through funding support and grants for a variety of healthcare concerns and programs.
The Foundation accomplishes its mission with financial assistance it raises through the generosity of community businesses, individual donors, the Foundation's Named Funds, the CarolinaEast Health System's Employee Campaign and through community events (Breakfast With Santa, the Craven Cancer Classic Golf Tournament and the Nursing Appreciation Dinner).
View our 2018 Foundation Form 990 here.