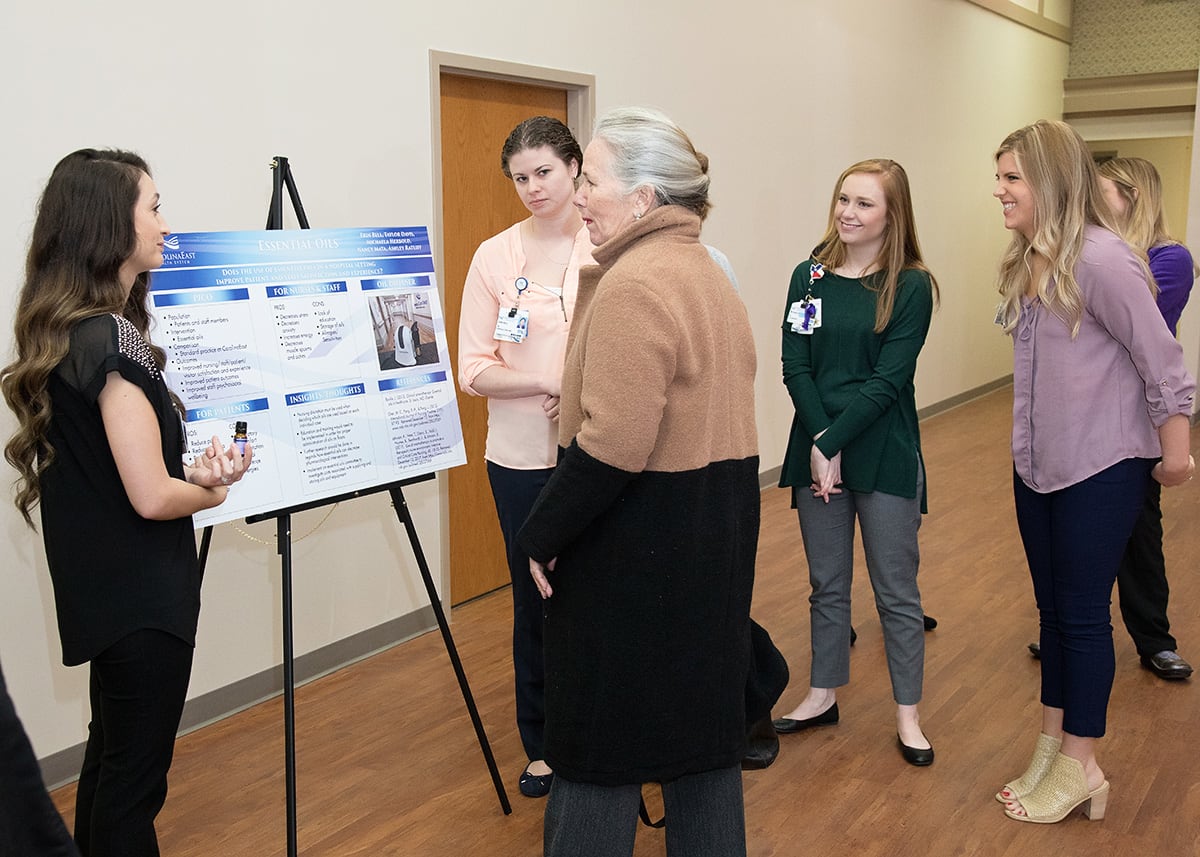 Moving from the classroom to the fast-paced world of a healthcare leader can be more than a little challenging. That's why at CarolinaEast Health System we have a nurse residency and externship program in place to help you start your career right—right from the start.
From your initial orientation to ongoing mentoring, we're there for you throughout your career with us. We also offer tuition assistance, continuing education and advantages that will help you grow as a professional.
You are the future of CarolinaEast Health System. So we're doing more than ever before to help you find success in the healthcare world—and in our world.
CarolinaEast Health System is proud to offer the Student Nurse Extern Program. This exciting, innovative program is designed to increase your clinical competency in relating theory to practice. While working under the direct supervision of a registered nurse, you will gain hands-on clinical experience. Take charge of your nursing career by taking advantage of this opportunity to reinforce your nursing and critical thinking skills! The annual program starts in May.
Who can participate?
This program is for nursing students who have completed their junior year at a NC State Board of Nursing approved and NLN Accredited School of Nursing. Nurse externs must be concurrently enrolled in an externship course for college credit through their nursing school to be eligible to participate in the CarolinaEast nursing extern program.
CarolinaEast is proud to utilize the Vizient/AACN Nurse Residency Program. This program is built on an evidence-based curriculum that meets national residency accreditation standards. Developed by experts from academic medical centers and schools of nursing across the country, this proven program is designed to effectively support new graduate nurses as they transition into their professional roles as caregivers in the acute care hospital setting. Core content focuses on three critical areas: leadership, patient outcomes and professional role.
As a part of our Nurse Residency Program at CarolinaEast new nurses will:
Gain clinical autonomy at the point of patient care.
Be able to incorporate research-based evidence into your practices to advance safe, high-quality nursing.
Strengthen your commitment to nursing as a career choice.
Be a part of a yearlong residency made up of professional colleagues who will work together to provide excellent patient care.
Expand learning and network through NRP Meeting Place.
Increase competence and confidence in decision making.
Increase satisfaction and professional commitment.
Achieve more consistent use of evidence-based practices.
Develop stronger leadership and critical thinking skills.
Participate in clinical skills labs with simulation technology, classes and peer-to-peer learning.
Benefit from relationships with preceptors, coaches and mentors.